The Future of Work in Healthcare
We are Vantage Health Technologies. We create solutions to the world's most complex health challenges. We provide decision support, operational tools and step-by-step workflows to empower healthcare workers across the spectrum to achieve predictable, cost-effective and improved health outcomes - at scale. 
Our solutions have been proven across geographies, clients and health challenges. We regularly collaborate with BroadReach Health Development to help them implement impactful digital transformation within their programs.
We use our AI-enabled platform, Vantage, built on the Microsoft suite of applications. This is the Future of Work for Healthcare.
Visit the website
Simple Solutions: Complex Analytics
Analytics to focus resources
Aggregate public & private data
Understand current performance
Model & visualise risks & opportunities
Integrated tools to empower teams
Best practice workflow toolkits
Automated reporting
Real-time collaboration
Transformative social impact – at scale
Improve the lives of people in need
Increase transparency & accountability
Boost ROI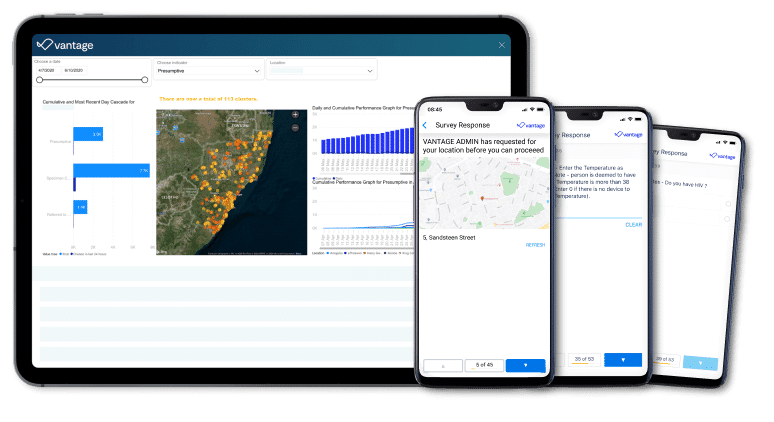 Artificial Intelligence meets Human Action
The change we bring is through our solutions combining our award winning technology platform and our expert implementation teams.
Leveraging the best in 4IR technologies, Vantage is a cloud based,  AI-enabled Population Health Management platform, providing transformative solutions to healthcare challenges by improving efficiency and enabling better quality care. It turns insight into action for healthcare workers at every level, resulting in better health outcomes, more efficient use of scarce resources, cost savings, improved organizational performance and more sustainable health systems.
We empower healthcare workers to make the right decisions at the right time and take action.

Actionable insights
Vantage applies advanced analytics, artificial intelligence and machine learning to mine data and transform it into insights and clear recommendations.

Best-practice workflows
Vantage connects a powerful library of best practice implementation tools to provide clear, methodical actions to implement recommendations.

Right, real-time reporting
Vantage functions 24/7 to manage the various complex data inputs to deliver the most up to date view of critical performance indicators.

Connecting the dots
Vantage collects and connects data from various relevant systems, databases and reports to give leaders an integrated bird's eye view of their program.

Adaptive Management
Vantage continuously evaluates and learns, connecting deeper insights with an on-going commitment to improved performance.

Performance Management
Vantage allows managers to track, monitor and support large and dispersed field staff.

Team collaboration
Vantage connects all stakeholders, providing accessible communication streams for collection, notification, sharing and more.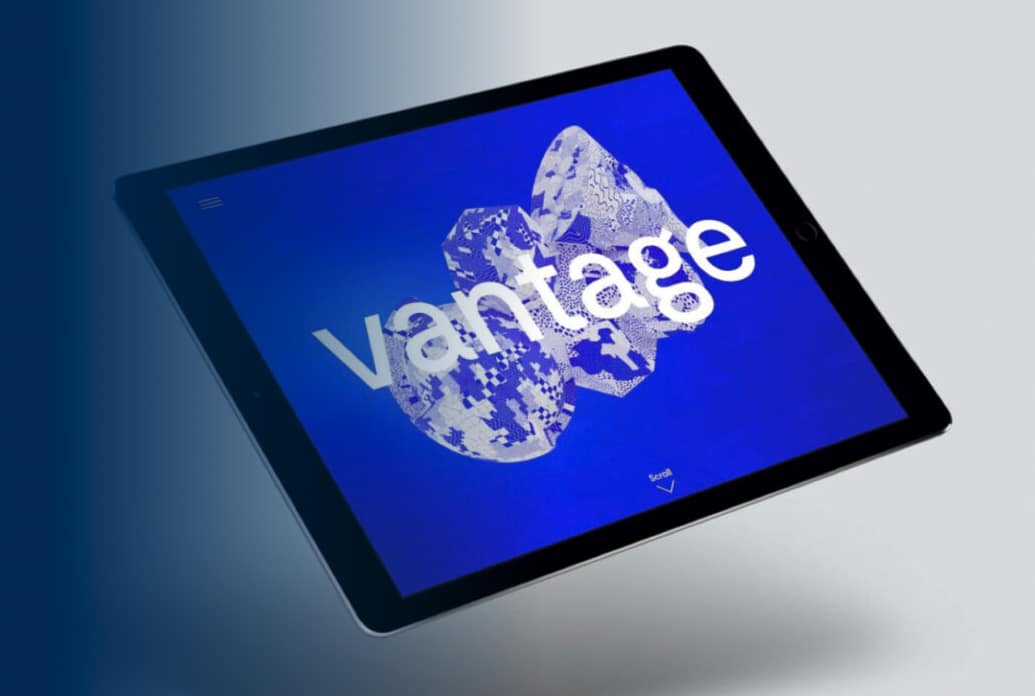 Want to learn more about Vantage?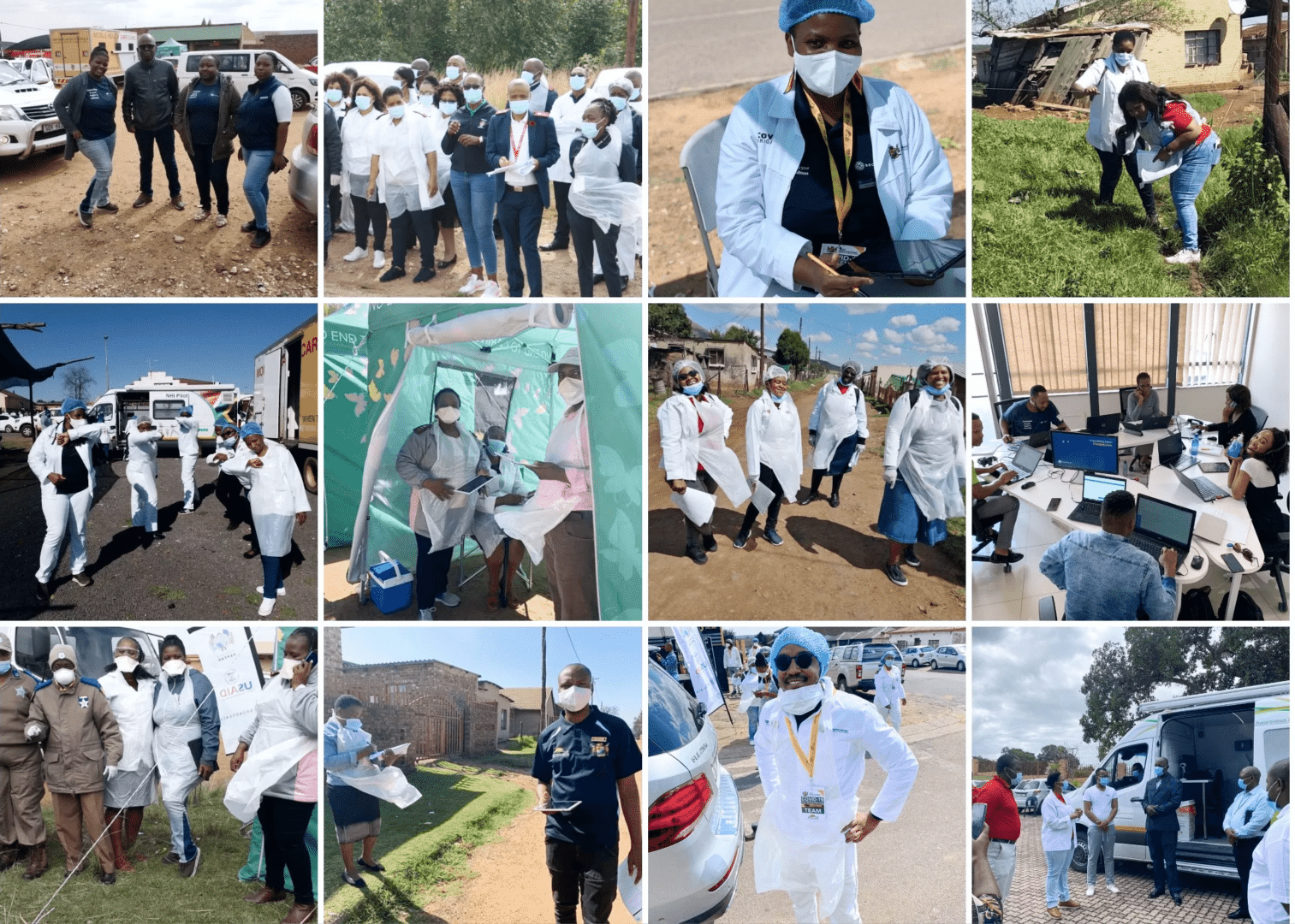 Using technology to deliver a COVID-19 rapid response
Our client had to rapidly and effectively respond to the arrival of the COVID-19 pandemic in the country. We rapidly deployed the Vantage COVID-19 Solution empowering both our frontline team and the Department of Health to allocate scarce resources where it mattered most. Through our technology led approach we could identify hotspots, track facility readiness and monitor healthcare workers daily health. Within the first 2 months:
7000 community healthcare workers trained
1000 community healthcare workers screened daily
300 facilities readiness assessed
4 million screenings captured across 2 provinces
Learn More
Prioritizing target populations
Using emergency departments is expensive and an inefficient use of the healthcare system for non-emergencies. We implemented our solution for emergency department usage for our US-based client using analytics to identify, characterize, and segment cohorts of people who use hospital emergency rooms when less expensive and more effective modes of care are available like that provided by their family physician, or a specialist, or through proper management of chronic conditions.
Our partner, access mobile then creates targeted messaging campaigns for each segment to educate and encourage people to seek treatment through the most appropriate mode of care and thereby receive better care at a lower cost and preserving emergency room capacity for true emergencies.
Learn More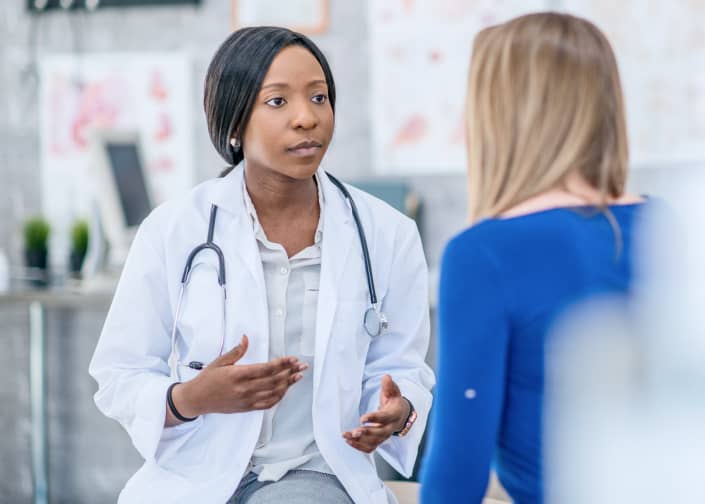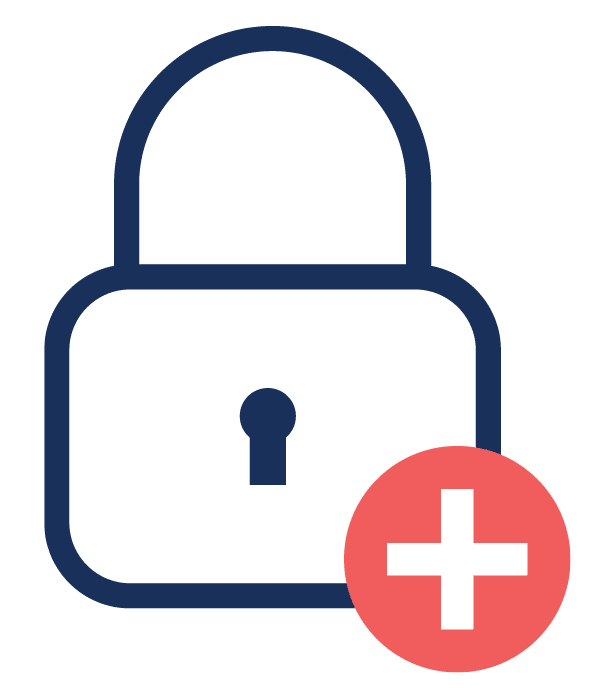 Health Data Privacy and Security in Africa
When it comes to the protection of personal health data in Africa, governments and regions have a clear responsibility to protect their citizens. Especially in the era of rapidly proliferating personal data and nefarious actors wanting to access it. However, this must be balanced against the importance and value of sharing vital health data across platforms and geographies to manage the global spread of infectious diseases as travel increases following the pandemic. The good news is that these seemingly conflicting priorities need not be an either/or situation: smart policies, thoughtful frameworks and underlying technologies can enable both data privacy and data sharing.
Read more
Future of Work
Our partnership with Microsoft
Microsoft is a key global strategic partner, as we align on values and our vision of the future of work. The Vantage platform is fully integrated into Microsoft Teams so healthcare leaders and workers can seamlessly access Vantage's AI-enabled data insights, the chatbot and action workflows directly on Microsoft Teams. We work where you work: this is the Future of Work in Healthcare.
We are a Global Co-Sell Partner, Global Gold Microsoft Azure Partner, a Silver Data Analytics Partner and have been included within the Microsoft Cloud for Healthcare.
Click here to view our offers on the Microsoft Marketplace.