Healthcare that runs deep.
Digital transformation for health
Our expert healthcare teams partner with governments, donors, implementers and the private sector in over 20 countries for nearly 20 years. We implement high impact population health programs – across a range of health challenges - using our people, processes and technology to drive impact.
Digital transformation is at the heart of what we do. Through data and enhanced processes we use technology to orchestrate and guide actions towards impact. We empower our workforce to be more effective and deliver enhanced services to the population they serve to increase access to good health to enable people to flourish.
We have implemented large scale health programs from HIV, COVID-19, TB, Diabetes, Cancer and more.
Delivering Impact
We offer digital transformation across public health, clinical services, and health outcomes. We do this by:
Delivering care & 
treatment management
We work alongside government partners in facilities, where we bring data and analytics to both our staff and government clinicians, to drive effective program implementation consistently and at scale.
Delivering and use of health information
We support all healthcare workers, from management to frontline, to use aligned data for at scale implementation. We train government managers and their clinicians at national, provincial, district, and facility levels to ensure they can leverage this deep understanding to optimise healthcare outcomes.
Technical Assistance
Our team of experts offers technical assistance across the health sector, including Epidemiology, Clinical Management, Health Systems Strengthening and Operations.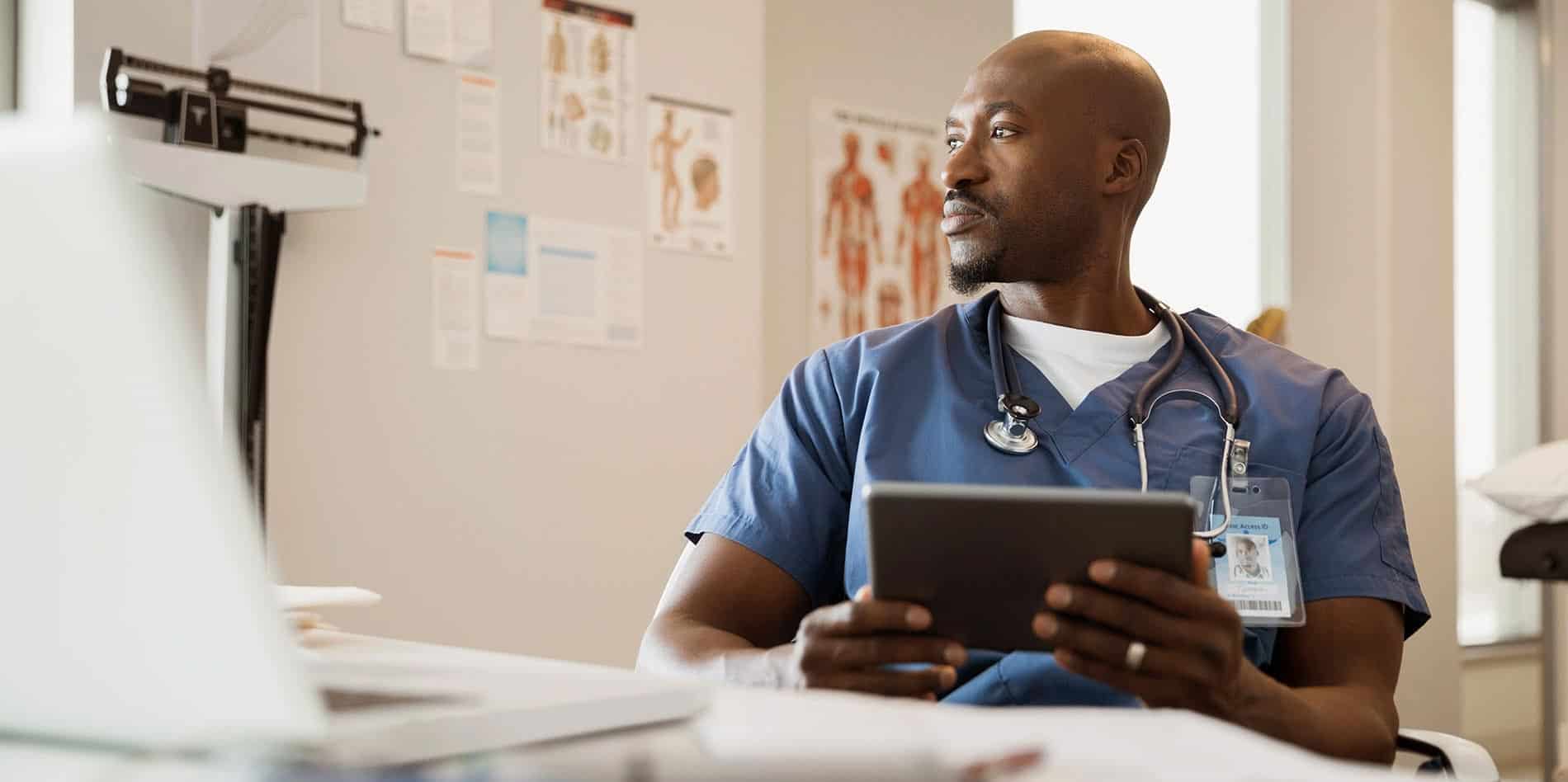 Get in touch to learn more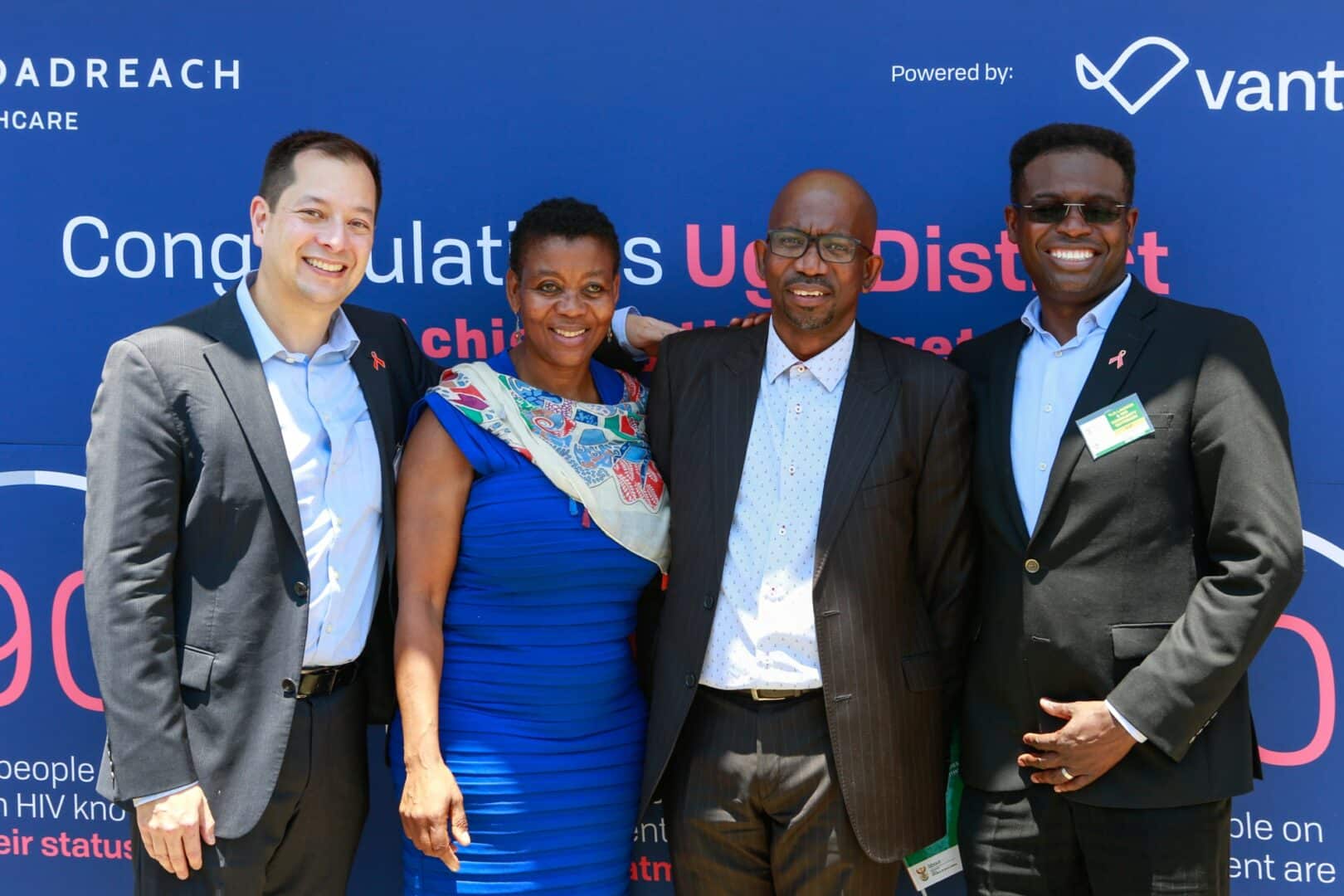 Achieving 90-90-90
Through our work funded by PEPFAR on the USAID Accelerating Program Achievement to Control the Epidemic (APACE) program and in partnership with the South African Department of Health, we have support HIV and TB treatment and care programs across both Kwa-Zulu Natal (KZN) and Mpumalanga provinces.
Ugu District, in KZN, has been at the epicenter of the world's HIV crisis with 27% of the population testing positive. Our teams have worked alongside our colleagues in the department of health, using the Vantage HIV Solution to help priorities action and drive better outcomes consistently and at scale. Consequently, Ugu was the first district in South Africa to achieve the UNAIDS 90-90-90 targets to help bring the disease into epidemic control!
Results across the UNAIDS 90-90-90 before and after Vantage implementation:
61% of the population knew their status, 18 months later, 93% know their status
65% of HIV positive people were on treatment this increased 90%
42% of people were virally suppressed, over 18 months this increased to 92%
Learn More
Keeping HIV patients on treatment
Remaining on HIV treatment is vital to controlling the epidemic and to stay healthy. We partnered with Vantage Health Technologies to use their AI-enabled solution for Patient Adherence to help keep our patients on treatment. Using the machine learning algorithm we were given a prioritised list of patients likely to drop off treatment aka go Lost to Follow Up so we could target our actions to support them to stay in care and healthy.
Insights drawn from data of over 500 000 patients
The algorithm has an 80% confidence interval
We then prioritised 7000 patients
13% reduction of Lost to Follow Up patients in 2 months
Learn More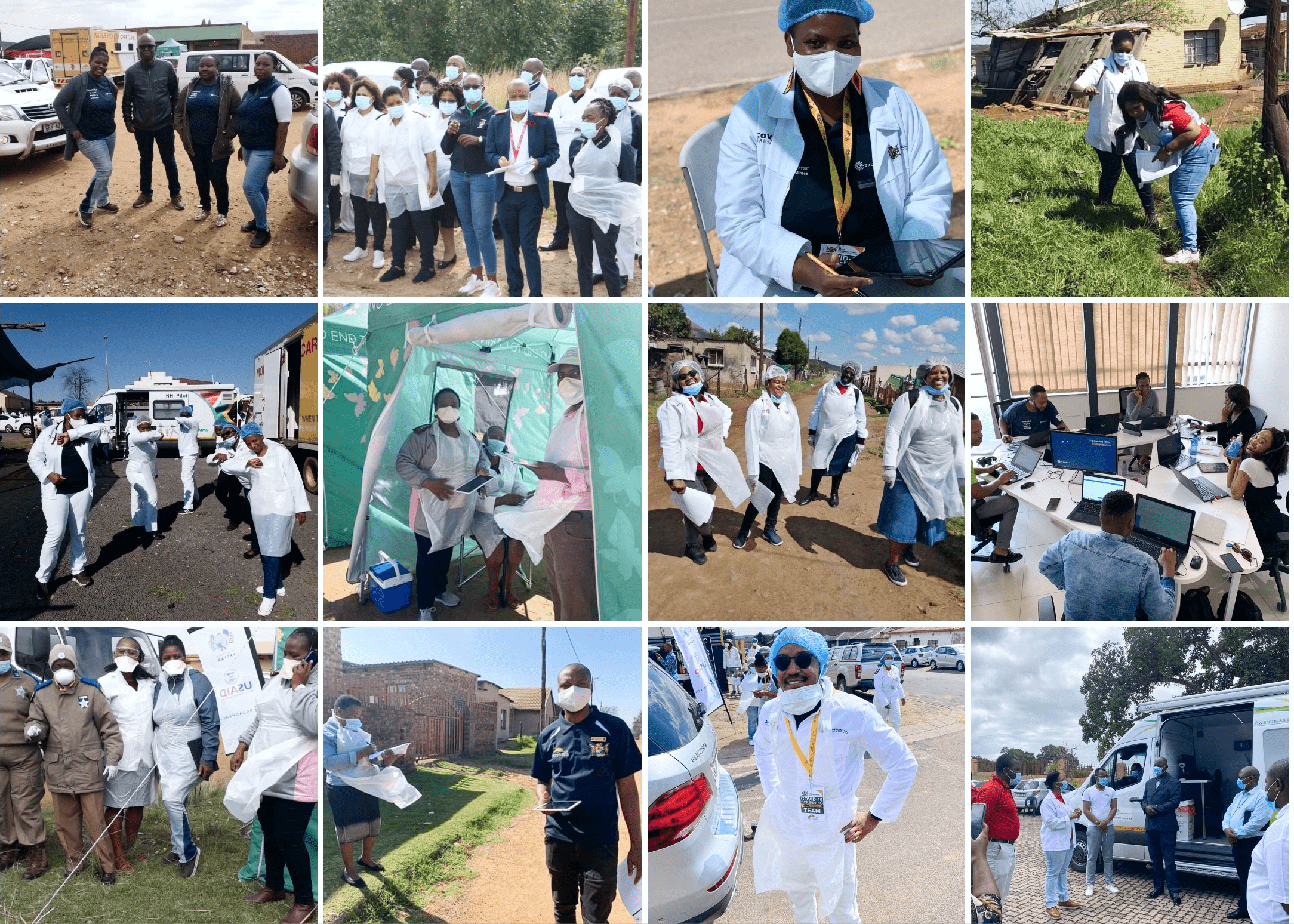 Using technology to deliver a COVID-19 rapid response.
Our client had to rapidly and effectively respond to the arrival of the COVID-19 pandemic in the country. We rapidly deployed the Vantage COVID-19 Solution empowering both our frontline team and the Department of Health to allocate scarce resources where it mattered most. Through our technology led approach we could identify hotspots, track facility readiness and monitor healthcare workers daily health. Within the first 2 months:
7000 community healthcare workers trained
1000 community healthcare workers screened daily
300 facilities readiness assessed
4 million screenings captured across 2 provinces
Learn More