Simple solutions to the most-pressing problems.
Our expert healthcare and consultant teams are dedicated to helping our clients – governments, donors, implementers and the private sector – to better deliver and manage large scale healthcare programs in underserved communities.
We have taken the lessons learned from our legacy in healthcare to develop and codify a suite of solutions. These solutions address critical aspects across the entire healthcare value chain, from improving awareness all the way to policy development and population management. These solutions are delivered consistently and at scale through technology to achieve the desired results. Technology like Vantage.
LEARN MORE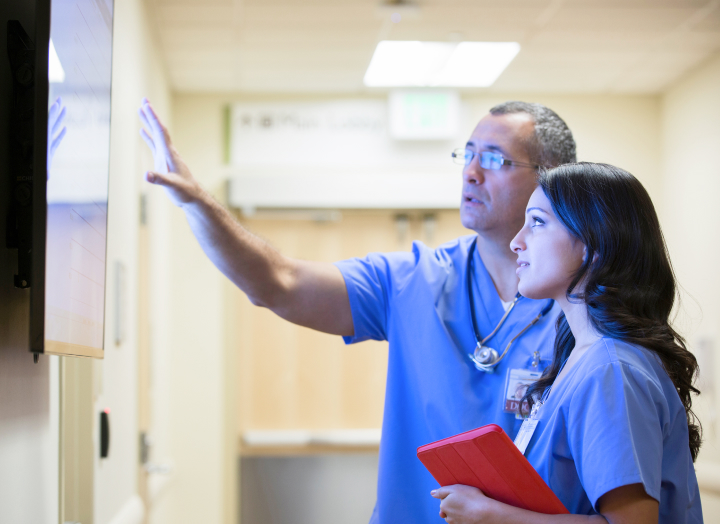 Driving a data-led path to suppression
Joining the dots between patient need and facility capacity in real-time so leaders can plot the best course of impact.
Our COVID-19 Pandemic Management solutions use data-led capture in real-time through patient screening, testing and contact tracing to deliver the best available insights. Creating a simultaneous view on available hospital and healthcare resources, geomapped in real-time to guide agile decision making based on care and resource allocation.
LEARN MORE
Solutions Consulting
Our expert teams are drawn from fields such as population health management, management consulting and data sciences. They shape and implement our suite of solutions to meet the unique needs and goals of each of our clients, remaining embedded to ensure continued impact and on-going adaptive management while working closely with — and understanding the needs of — all stakeholders.
What is key is the ability to combine expertise with technologically enabled processes to configure solutions to meet clients where they are, delivering simply and effectively, empowering and magnifying their efforts in creating impact on the populations they serve.
LEARN MORE
Solutions designed to enable
We understand the major pain points that come with running large scale healthcare programs, which is why our consultants and solutions help clients navigate them. Pain points such as:
Adaptive Management
How to make agile decisions weekly, or even daily?
Workforce Management
How to manage consistently across large teams?
Reporting
How to deliver accurate reports efficiently and effectively?
Achieving Targets
How to motivate teams to exceed specific program goals?
BroadReach News and Updates
Title : Lead with Localisation Date : 14 March 2023 Time : 3pm (SAST) Platform : Zoom
Read More